Hifi & Surround 2005
5-6. March 2005
Scandic Hotel, Copenhagen
JJAZ presents a Scandinavian premiere on April Music equipment and the new JJAZ GDA125 speaker.
Equipment list:
CD-transport: April Music CDT200
DAC/pre-amp: April Music DP200
Power amplifier: April Music S200
Turntable: Amazon 2, Origin Live, Ortofon MC30super II
Speakers: JJAZ GDA125
Cables: Cardas cables

The JJAZ booth from the outside
(notice the raw GDA1208 enclosure on display)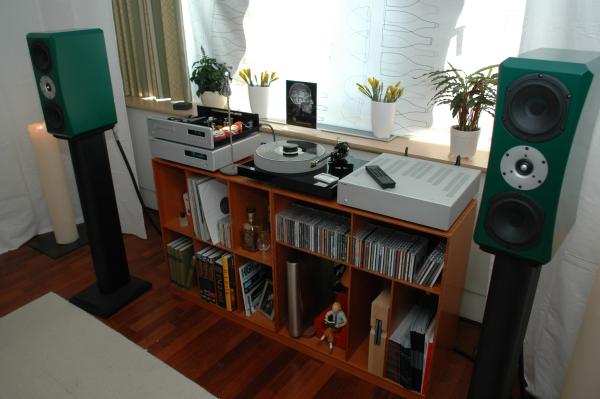 Complete setup featuring April Music electronics and JJAZ speakers.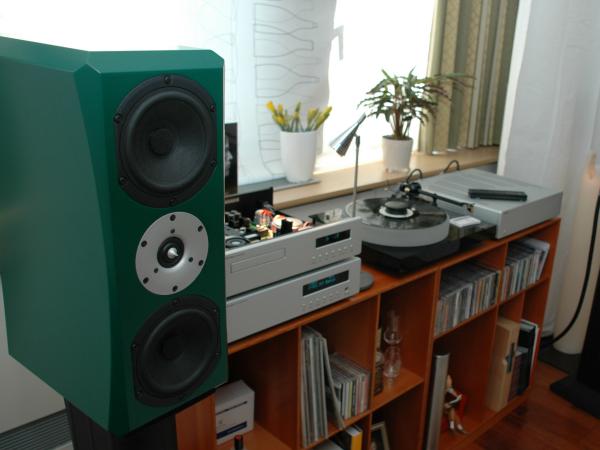 The GDA125 speaker in close up
(note the extremely slick and curvy design)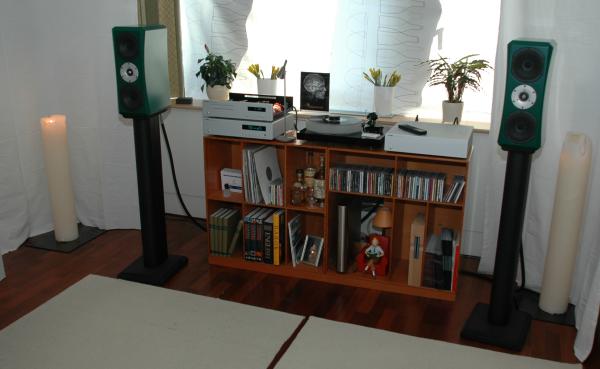 Full setup with lit church candles. Take special note of the familiar environment.
Real high-end audio in co-existence with a family livingroom.