Hifi & Surround 2004
6-7. March 2004
Scandic Hotel, Copenhagen
Pictures from our exhibition booth.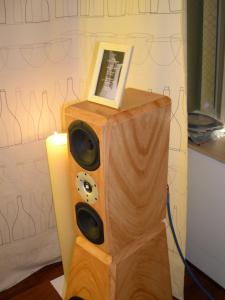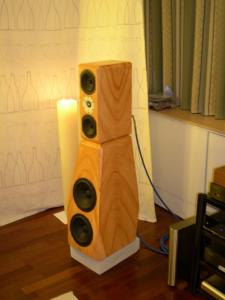 Left picture shows the GDA125. On the right the GDA125 / GDA1208 combo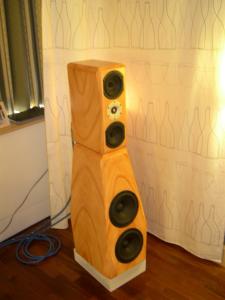 GDA125 / GDA1208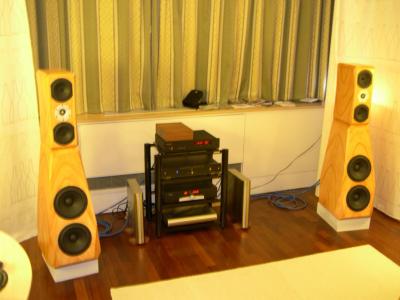 The complete setup with two IP205KW Stainless on the floor
and an IP105KW Teak (prototype) on top of the sources.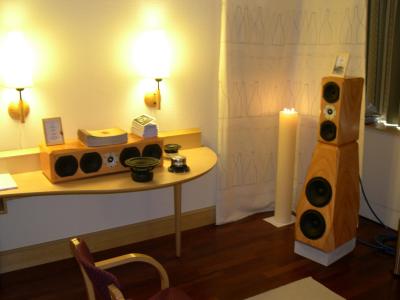 The GDA Center together with a Scanspeak bass unit and
our custom made 5" unit in sub parts.

Another picture of the GDA Center and Cardas brochures on top.